Since 2003 he followed a deep calling to work with traditional and natural medicines and for a lot of years he had worked as a medical and ayurvedic massage therapist. He is also a certified  yoga & meditation teacher, and  hypno & regression therapist.
In 2008 he experimented for the first time with Ayahuasca medicine and in his visions he received the instruction to go to the Amazon jungle and study from the plant spirits, following a couple of more ceremonies with the same message he eventually came to Peru by the end of 2009.
From the beginning of 2010 he lived for many years in the Peruvian Amazon region where he studied from different teachers the traditional healing methods and the work with Ayahuasca.  Continuously growing on his path as Naturista  he regularly dedicates some time for studies and the shamanic dietas.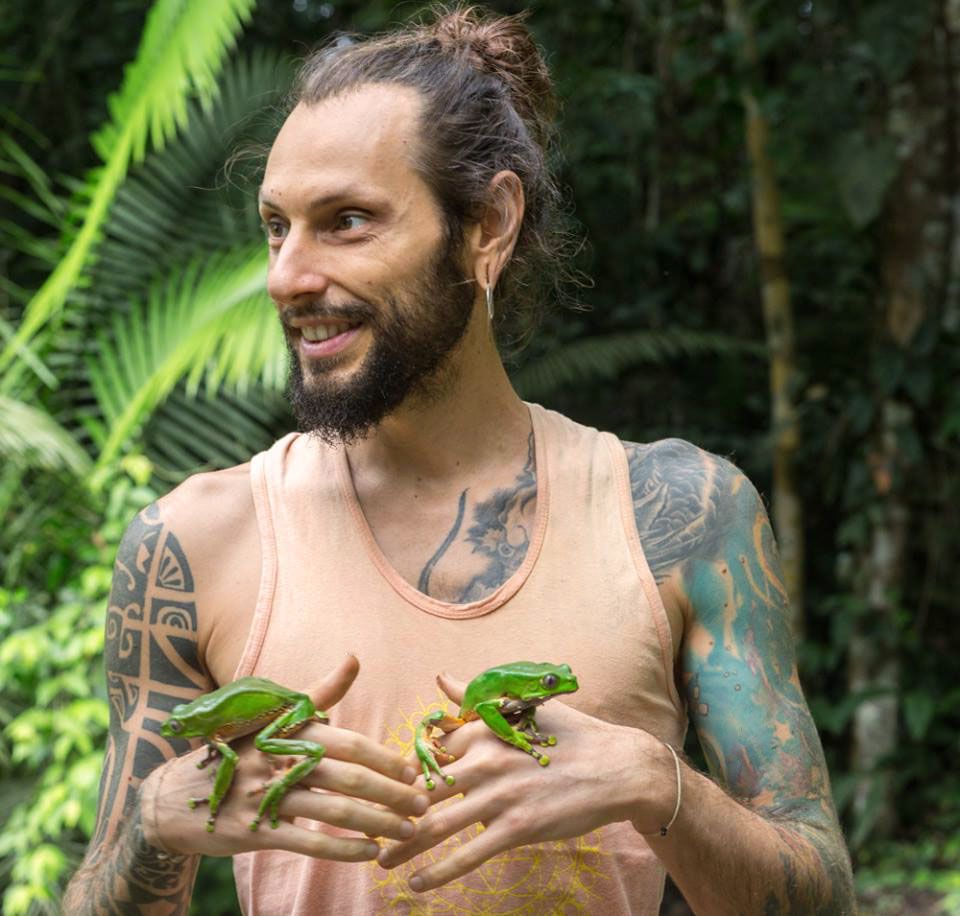 It was his curiosity to experiment new natural remedies along with the help of a friend that brought him in 2011 to a community of the Matses-tribe that is located close to the Brazilian border in Peru, and there he got for the first time in touch with the Kambo medicine. During his first session he deeply connected with the frog spirit and got inspired to work with.
The Matses tribe has a long tradition of work with the Kambo and at that time this work was not much present in other parts of Peru so it was a true blessing for him to receive his first teachings directly from those people.
He learned from the Matses their traditional way of application and extraction of the medicine, but in order to connect deeper with Kambo spirit he followed the advice of his Ayahuasca and Naturista teacher and did a Kambo dieta. This method allowed him a better understanding of this medicine on a spiritual level which the Matses could not teach him.
By the end of 2011 he started working with the Kambo on an international level, collecting a lot of experience during the following years his work became more holistic and adjusted to the western needs.
 In the beginning of 2013 he got ill from malaria and none of the remedies he tried could provide a long term healing, during an 8 months period he had 5 times malaria and eventually a green juice fast and an application of the Kambo cured him completely. This healing experience and many others that he could witness are the main motivation for him doing this work.